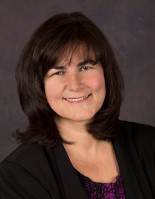 Nahid Casazza, MBA, works with enterprising business leaders in three key areas:
To master leadership and interpersonal effectiveness as a business owner, general manager, or executive within an organization.
To start a new business or take an established business to the next level.
To navigate professional transition, especially when deciding whether to start a business or make a career change.
Nahid has a Masters in Business Administration from Peppedine's Graziadio School of Business, a Bachelor of Science in Pyschology from Michigan State University, and three years post graduate work at CoachU, an fully accredited coach training program through the International Coach Federation.
Prior to starting her business in 2001, she spent fifteen years in the high tech industry, recruiting aerospace and software engineers at the H.L. Yoh Company, and working in IT and product management at Kingston Technology. In both organizations she was inspired by entrepreneurial leaders who provided employees the freedom to grow and develop their natural talents.
Nahid served as the President of the International Coach Federation, Orange County Chapter, in 2007, leading our coaches to win the "Finding your Voice" award, which distinguished the team amongst 150 chapters worldwide. She led the development of the Success Team Program at NAWBO (National Association for Women Business Owners) where members work together in professionally facilitated groups to accelerate their business success. From 2007 through 2009 Nahid served on the advisory board and co-taught a unique, ICF competency-based coaching program specifically designed for business leaders at Chapman University's Extended Education Leadership Services Program.
Nahid currently works with clients individually, organizationally, and in small groups.
Nahid Casazza has been coaching/consulting since 2002 and working with Cain-Stanley & Co. since 2009.