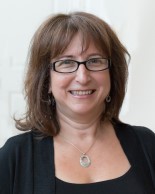 Ronni Hendel-Giller has been passionate about leadership since she was a teenager. Before starting her coaching practice, she served in non-profit and for-profit leadership roles focused on learning and development. Most recently, she was a Vice President of Client Services for Maritz Learning. Today she supports others as a facilitator, coach, trainer and consultant. She works with leaders who are seeking to create thriving organizations, helping them to build personal resilience, powerful teams and positive cultures. Ronni's works with clients in the US and across the globe. She has worked with HSBC Bank, several IT providers, social entrepreneurs focused on education and sustainability and non-profit leaders.
Ronni is a PCC Certified Coach through the International Coach Federation and a Certified Presence-Based Coach®. She has been coaching corporate and non-profit clients for over seven years. She is also a Barrett Values Center Consultant and certified to use the Hogan Assessment System, the Leadership Circle Profile and Total SDI. Ronni is also an Actionable Consultant, which allows her to bring an innovative way for leaders to engage their teams in conversations that matter.
Ronni is an exceptional guide and teacher. As a coach and facilitators, she brings new thinking, questions resources to bear, drawing on neuroscience, adult development theory and other leading-edge leadership theories. Ronni is a mindfulness practitioner and a student of somatic coaching and brings relevant practices to her work to support holistic growth and development. She began her career in learning and development as an instructional designer, which enables her to create learning experiences that are engaging, interactive and ensure that learning can be sustained.
Ronni is a graduate of Hebrew University in Jerusalem and holds a Master's Degree in Instructional and Performance Technology from Boise State University.
In her role as Vice President of Client Services for Maritz Learning she oversaw a $15 million business portfolio. Under her leadership, business and profitability as well as employee engagement grew. Ronni's career with Maritz included a variety of leadership roles as well as serving as a consultant to several automotive clients, including Honda and Toyota.
Before working in corporate leadership roles, Ronni worked in the non-profit sector.   She has been coaching/consulting since 2013 and working with Cain-Stanley & Co. since 2014.