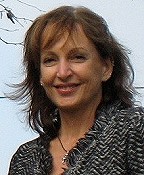 As Business Manager for Cain-Stanley & Co., Debra Wright's responsibilities include handling all accounting, book-keeping, and invoicing. With her unique background she also offers services as a consultant for non-profits wishing to utilize Cain-Stanley & Co. for strategic planning, budgeting and/or proposal writing.
Debra worked for 20 years in Papua New Guinea (PNG) first as an independent researcher studying rainforest ecology and as co-founder of the Crater Mountain Biological Research Station, and then as Director of the Wildlife Conservation Society's PNG Program. Her work included fund raising, logistics, budgeting, accounting and reporting, as well as mentoring and training of graduate students. She has experience teaching professionals and university students project design, data analysis, statistics, technical and proposal writing, and oral presentations. She has organized and run a three day international meeting for over 150 participants and has aided non-profits with strategic planning, defining goals, formulating work plans and budgets, and writing winning proposals to implement their work. She raised over 6 million dollars for PNG non-profit projects. She has published scientific papers and book chapters.
Debra's fiscal experience includes:
20 years experience writing grant proposals, developing budgets, tracking budgets to actuals, and writing financial reports for donors and the NY office; annual budgets grew to almost $1 million.
8 years experience running a country branch of a large international non-profit corporation, including sole responsibility for all fiscal aspects including budgeting, accounting, reporting, payroll/taxes, analysis for future needs, etc.
Organized the books for a $250,000 European Union audit which went smoothly
Performed forensic accounting for a sister non-profit corporation to sort out 3 years of mismanagement for their donors; everyone was pleased with the results and they were able to retain the donors
Developed interactive spreadsheets for business tracking and forecasting for multimillion dollar coffee company in Goroka, PNG
Debra received her Bachelor's and Master's degrees in biology from University of Florida and her Ph.D. in biology from University of Miami. She is currently pursuing a Master's in accounting at Chatham University.