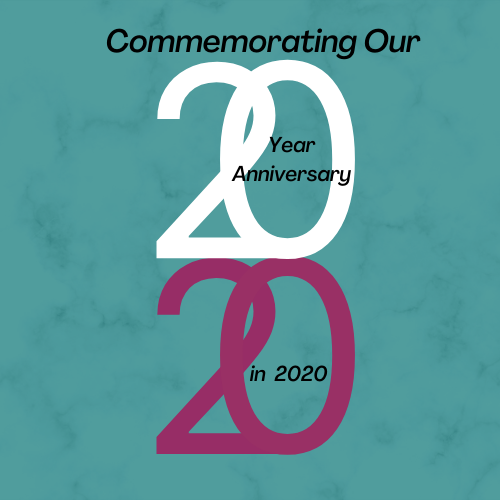 Twenty years seems like a very significant milestone and it is!  When I started the business in 2000, it was just as the internet bubble had burst and the 9/11 tragedy was a year away.  Coming from technology, the impact to my industry was significant and I could not rely on those contacts as a supportive foothold in growing my fledgling business. Not the best starting-your-business-timing; however, I was committed to the idea of creating a business that supported my family while making a difference with others.
A key to achieving this 20-year business landmark is that I engaged a business coach throughout this journey (even when I was unsure how I could pay the fees).  I had already learned that to reach the top of those career hills, it requires drive and determination, skill (always), and the right tools and resources.  With the help of my coach, I was able to not only strengthen my abilities as a practicing coach, but focus on building a sustainable business.  I have always tried to practice what I preach.
A few years into my business, I took a leap and added some key resources who are still here with me today—they have grown the business alongside me as we all found ways to balance our families and work.  Now we have an internal team of six educated, committed professionals and an external team of ten dedicated, experienced and skilled coaches and consultants. We all have the same mission…to deliver results by supporting others.  I hope we can continue doing this work thoughtfully, skillfully, and empathetically for the next 20 years!
With gratitude,
Patti Cain-Stanley
January 1, 2021