What our clients have to say…

"I have had the pleasure of working with Patti over the last 5 years as President of my organization. The initial reason was to engage her as an executive coach, but I found that Patti's skills, knowledge and experience lent itself to far more. Together we worked on chartering teams, strategic planning, company culture, decision making protocols and more. The results were significant. The systems created will not only support us today but will continue to underpin the growth of our organization and its emerging leaders.
Patti was also engaged with the majority of our senior team as their coach as well so we could align and develop skills collectively. Patti has the ability to listen deeply, ask clarifying and thought-provoking questions and then provide direction or insights that consistently moved the ball forward.
I would highly recommend Patti as a trusted advisor, coach, and strategic consultant for anyone interested in truly developing themselves and their business." -Mike LaHorgue, former President, Carmel Partners

"Patti came to my attention close to 15 years ago, when I was a fledgling new business owner, somewhat overwhelmed with the trials and tribulations of being an interior design small business owner with a developing client base of corporate titans. Patti has been instrumental for my company in helping me navigate the highs and lows of working with captains of industry and growing my business all the while maintaining my goals professionally and philanthropically." -Denise Kuriger, Owner of Denise Kuriger Design

"As a result of her coaching, I have become clear about my vision, developed a plan for execution, and most importantly am living many components of my vision today. Patti has a unique gift. " – Andy Ortiz, Chief HR Officer of Cedars Sinai Health System

"I cannot overstate how helpful Patti's coaching has been to me. It has exceeded all expectations. She worked with me as I transitioned from one institution to another and continues to help me recognize my strengths, weaknesses, blind spots, and opportunities. She is always present and on her toes, helping me stay on mine. She offers critical insight and advice in times of crisis and otherwise. In short, she's the greatest career asset I never knew I needed." -Kat Carrico, Vice President for Health Sciences Advancement at Keck School of Medicine of USC

"For almost the past decade, I have received coaching from Patti Cain-Stanley. Within this period, Patti constantly challenged me to reach my full leadership potential resulting in a tenfold increase in our organization's revenue and net income. Finally, her guidance and support was instrumental in my life changing liquidity event when we recently sold our organization to a strategic acquirer. Indeed, in one coaching session during the acquisition period, Patti's advice resulted in a $300,000 increase in upfront cash received." -Christopher Scharff, formerly CEO of DG Brands
"'Thank you' seems so inadequate to truly express how grateful I am for all the support and assistance you have given me over the past year. Please know how truly thankful I am for all you've done to equip me to better express myself, plan and prepare, and be a better employee and manager. I truly hope to have the opportunity to collaborate together in the future." -Melanie Burzynski, Executive Director of Development, UCLA

"Patti Cain Stanley and her team are a top-notch firm in terms of caliber of experience, expertise, and ability to strengthen skills for individuals and teams. Patti deserves the sincerest thank you for all the gifts she have given to me and to our entire team. We came together faster and better thanks to her coaching. The team charter (not forgotten) will be invaluable, along with the myriad of tools given to us, and most important, the ability to be strong individual leaders that come together to form an even stronger team. Personally, I find comfort in knowing Patti 'gets me' as a fellow ENTJ and I enjoy learning from her and Kimberly both! Patti is truly gifted in her communication style and strategic insights– she is surely the best in her field. I am grateful to have the CSC team in my life and as an addition to our credit union!" -Shruti Miyashiro, CEO of Orange County's Credit Union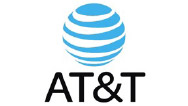 "People are drawn to work with and support her because she challenges and coaches individuals to strive for excellence. Her goal-orientation, energy and drive, coupled with her desire to see people succeed, were prime factors in Patti's rapid and noteworthy move up the corporate ladder in the past."
"Patti's effectiveness comes through setting high expectations, measuring performance, providing feedback, and emphasizing individual responsibility. She personally represents the very role model of the performance behaviors she expects from her clients" -Charles Bunten, formerly Regional Vice President of AT&T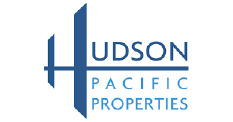 "I want to thank you for all you have done for me since we started working together. I realize the playbook has changed a bit but your perspective and guidance has been so valuable to me. You have made me a better leader and have helped shape my perspective on how I approach various matters both personally and professionally. I can't express my gratitude enough." -Alex Vouvalides, formerly Chief Investment Officer of Hudson Pacific Properties

"As someone who has personally benefited from your expertise and has also seen how my team has benefited from your work with leaders throughout HumanGood, I can attest to your passion and expertise and heartily join those congratulating you on this milestone. They say the first 20 years is the hardest…" -John Cochrane, CEO of HumanGood

"Patti Cain-Stanley and her coaching staff have been trusted partners for my personal leadership advancement and for the up-leveling of dozens of members of my team for the past 10 years. I continue to retain and refer Cain-Stanley and Co. again-and-again, not just because they lift leaders up by deeply understanding and designing programs just for them. I hire them because I've witnessed their proven track record first-hand. Patti swiftly and consistently accelerates the rise of talent and increases the impact they have on company performance. This happens far faster than if individuals advanced their own leadership organically.
The Cain-Stanley coaching style is authentic and nurturing, yet straight-talking, which builds individuals' confidence and actionable results because they've done the right work to grow themselves with guidance. My team sees it as a tremendous perk and special designation of high-performance, but most of all, they have enjoyed the experience." -Samantha Paxson, Executive VP/Chief Experience Office of CO-OP Financial Services
———————————–
"I wish I had the opportunity to work with CSC coach Tara a long time ago… By quickly and clearly identifying my key areas for development and adding very practical actions and behaviors to support these changes, the outcome over the last several months has been nothing less than revelatory. I would never have imagined the profound impact on my work and personal life this process has achieved." -Chris Dean, VP Fraud Services of CO-OP Financial Services

"Patti makes me feel comfortable but pushes me enough to be serious about getting the right results. I like the fact that she speaks from personal experience. She has been in the trenches and knows what it takes to succeed. "Again, thank you for being a great coach. I'm a better person because of her." -Ralph Guerra, VP of Wescom Insurance Agency
——————–
"I have always thought that who I am is the result of 'the sands of time', and I am truly amazed at how much of an impact your coaching had on me in such a short time. You truly led me to the next level performance and brought about in me what I believe is enduring change." – Jane Wood, formerly COO of Wescom Credit Union
——————–
"Thank you so much for making a difference in my professional development and career. I wouldn't be where and who I am today without your mentorship, guidance, trust and inspiration. I have so much appreciation for you and will forever be grateful to you. Looking forward to our continued sessions!" -Adriana Welch, Senior VP Branch Operations of Wescom Credit Union
——————–
"Having gone through numerous leadership and coaching programs, it was refreshing to have an innovative approach brought forward by CSC coach Tara Norton which helped me grow professionally and personally. Your ability during our sessions to ask probing questions and dig deeper into improving will continue to inspire me going forward. Thank you Tara!"-Jeff Smrcka, VP Consumer Lending of Wescom Credit Union
——————–
"My CSC coach Barbara has been a key driver to helping me identify essence versus ego both in the workplace and personal matters. She has aided my journey in establishing reasonable timeframes for success. I find myself asking, am I in or out of integrity due to her coaching! If you are looking for a holistic, ethical, and rounded mind shift, Barbara is your coach."-Kyle Matson, AVP, Internal Audit & Compliance of CA regional financial institution
Consulting and Facilitation

"Patti's strong facilitation skills and clear thinking was instrumental in articulating our strategy within the complex environment of technology commercialization." – Julie Holland, formerly Director of Technology Commercialization Center of Cal Poly Pomona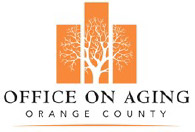 "Patti's exhaustive knowledge of business practices, which included financial, operational, and strategic marketing approaches, was instrumental in our obtaining approval of the plan and successfully executing on the various components. We could not have achieved the level of success that we did without her expertise and guidance. Her direct, no-nonsense, results-oriented approach was refreshing; especially in an environment that is resistant to change and does not necessarily reinforce results." -Pamela M. Mokler, MS, formerly Executive Director of Orange County Office on Aging

"I have worked with Patti over the past 10 years assisting me with guidance and execution on many strategic executive level objectives. As CEO of a credit union, she assisted me in leading several Board planning sessions including the upfront researching, facilitating, and documenting of strategic outcomes. She is excellent at framing the discussions, maintaining the pace, and bringing out the best with Board dynamics to meet the client requirements. After starting a new executive position with another company, I hired Patti to help me to facilitate business planning sessions where significant leadership directional changes were required. She did an excellent job in building respect and trust with my team that enabled me to be more effective in making structural changes. She continued to work with my key leaders in regular coaching sessions guiding them to think more strategic and holding them accountable to our business outcomes. Patti is a trusted professional and I highly recommend her firm for strategic planning and in the coaching of staff in building high performing teams." -Linda Pettit, formerly VP of Customer Care & Client Services of CO-OP Financial Services

"Barri Carian, my CSC consultant, was incredible. Due to an unforeseen change of circumstances at the very last minute, our 3-year strategic planning session turned into the development of a 9-month transition/action plan. Her ability to work on the fly and adapt to the day enabled us to do what I thought was not possible. She discarded the extensive preparation she had ready and drew on her amazing skill set resulting in a clear path forward for our organization in 8 hours. Our international board of directors is full of big personalities, Barri was able to wrangle us in a way that was both drama free and effective. We are bringing her back to facilitate our 3-year strategic plan!" -KJ Jennings, President of the Association of Film Commissioners International

"The numbers people say it is 5 times harder to execute a strategy than it is to create one and I think that ratio is even conservative. I really appreciated your dogged insistence that the loose ends be tied down, dates be articulated and "owners" be identified."
"Like most entrepreneurs I'm not big on meetings but when they have movement, offer growth, and end up in a valuable place I can hang in there. I believe that is what you created." -Richard C. Whiteley, formerly of Whiteley Group

"My personal experience in working with you was very rewarding. You asked probing and insightful questions in order to have a deeper foundation of where we were in our process. Prior to and throughout the retreat we communicated effectively resulting in our team experiencing a breakthrough in communication. You were very responsive to the unique sensitivities that retreats can sometimes bring out in the participants. You were also very adept at seeing when openings occurred and using the opportunities to move us forward on the path to achieving the work we were there to accomplish." -Michael Goodman, formerly Executive Director of Project Access

"We hired CSC coach Nahid Casazza to facilitate a full day leadership development session on emotional intelligence. She personalized the session to build on prior trainings, and kept the concepts relevant and applicable, with participants fully engaged in interactive exercises and thoughtful discussions. We received excellent feedback in our follow up survey, and especially appreciated the practical tools our leaders could take back and use to extend the learning to their teams. I would highly recommend Nahid and the Cain-Stanley team to any organization committed to growing their leaders and building a strong, positive, culture." – Michelle Shelor, SVP/COO, Pacific Service Credit Union