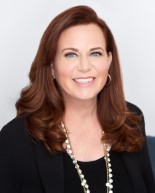 Described by peers as innovative, insightful, results-oriented and driven, Kimberly Gerber shares nearly three decades of experience leading Fortune 500 companies, C-level executives, entrepreneurs and high-potential employees toward transformational growth. She specializes in executive strategy and communication. 
Kimberly is responsible for designing innovative leadership development programs that help professionals think strategically, elevate their presence, finesse their communication and strengthen their impact on teams and organizations. These programs include intensive hands-on workshops, presentations, round table discussions and practical exercises that cultivate a winning mindset for her clients. She serves both large and small organizations, among them companies like Verizon, UCLA, Allergan, Wescom, Whirlpool, Biogen, Invensys, Blizzard Entertainment, Revance and Lexus. 
Prior to coaching, Kimberly served as a Marketing Director for industry-leading companies including Starbucks Coffee and Fleetwood Enterprises. In these roles, she led and launched a $40M national, fully integrated branding advertising campaign, reversed negative sales trends through the development of integrated marketing and operational growth plans, and pioneered the mobile Starbucks store. She also orchestrated company go-to-market re-engineering processes and led product development teams in developing national programs and products that achieved record-breaking sales.  
Kimberly has been actively involved in non-profit and community service since the beginning of her career. She has served on boards for the American Heart Association, American Cancer Society and National Association of Women Business Owners. She currently sits on the food and beverage advisory council for the Gerson Lehrman Group, a Wall Street technology advisory firm. 
Kimberly Gerber holds a B.A. in Marketing and Public Communications from SUNY Buffalo and completed Masters work in Public Communication from San Diego State University. Committed to mastery in her areas of expertise, Kimberly is a graduate of Newfield, an ICF certified executive coaching program, is an MBTI master practitioner and is certified in Mediation by the LACBA. Kimberly lives in Irvine, California with her husband and three children. In her spare time, she enjoys traveling, wine tasting, running, triathlons and watching her kids play soccer, ride horses and design fashion. 
Kimberly Gerber has been working with Cain-Stanley & Co. since 2007. 
.