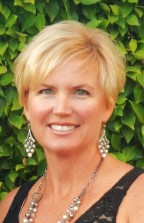 As Client Relations Director for Cain-Stanley & Co., Inc., Dana Gendry's primary responsibility is managing and maintaining Patti's very busy daily schedule and on-going calendar. She handles all communication with clients in regards to scheduling, rescheduling and assisting them with keeping on track in their coaching program. Dana also coordinates with clients requiring strategic planning and facilitation, and supports Patti with various administrative tasks.
Prior to coming to work at Cain-Stanley & Co., Dana worked as an Account Manager for Jensen Design Associates, a cutting-edge graphic design firm in Long Beach, CA. She managed all aspects of her clients' projects from conception through completion. Projects included logo design, product packaging, printed collateral, web site design, signage, convention booths, and wall murals to name a few. Some of her accounts included Robeks Juice, Orange County Performing Arts Center, Orange County Philharmonic Society-in which she coordinated the design and installation of a huge photo mural in Jewel Court at South Coast Plaza- Opera Pacific, Pioneer, and Santa Ana Unified School District.
Preceding her employment at Jensen Design, Dana was the Marketing Coordinator for the Orange County Performing Arts Center in Costa Mesa, CA. There, she worked with graphic designers to develop season flyers, signage, newspaper ads, and any other printed materials needed. She was also responsible for placement of newspaper and radio ads for The Center. One of her most enjoyable tasks was the coordination of all cast the parties for Broadway productions such as Sound of Music, Jelly's Last Jam, Damn Yankees, and Porgy and Bess, as well as dance companies like American Ballet Theatre, and Dance Theatre of Harlem.
Dana received her bachelor's degree in Communications with an emphasis in Public Relations from California State University, Fullerton.