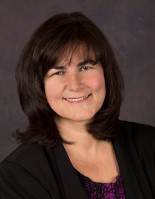 Nahid Casazza (MBA, BCC) works with business leaders and independent professionals to grow more effective with an emphasis on mastering time and work organization, communication, team development, self-awareness, mental fitness, and leadership.  Nahid offers one on one coaching, facilitation of workshops across multiple topics, group coaching and training along with self-discovery assessments (MBTI, DiSC, 360s, Positive Intelligence, and the Enneagram). Nahid developed a synergistic group model that combines training and group process with individual coaching and has been successfully using it for more than fifteen years to get faster and more sustainable results with clients.   She has adapted this model to work in a variety of organizations, and with professionals who want to build leadership skills and accelerate progress towards business and career goals.   
She works with leaders in four key areas: 
To master interpersonal effectiveness, infusing every interaction with more power and impact. 

 

To effectively balance strategic, administrative, and people development work in order to focus on what matters and make better decisions, while also being completely present with others. 

 

To understand the invisible dynamics behind culture and engagement, in order to more effectively build a culture of high trust and high accountability.   

 

To develop a deeper level of self-awareness, including stress triggers, strengths, and values, in order to build a powerful leadership presence and have greater impact across the board.

 
Prior to starting her coaching practice in 2001, Nahid spent fifteen years in the high-tech industry, recruiting aerospace and software engineers at the H.L. Yoh Company, and working in IT and product management at Kingston Technology. In both organizations she was inspired by entrepreneurial leaders who provided employees the freedom to grow and develop their natural talents. 
Nahid has a Master's in Business from Pepperdine's Graziadio School of Business, a Bachelor of Science in Psychology from Michigan State University and is a Board-Certified Coach. 
As President of the Orange County chapter of the International Coach Federation in 2007, Nahid led the team to win the "Finding your Voice" award, distinguishing them among 150 chapters worldwide. She developed the Success Team Program at NAWBO (National Association for Women Business Owners) that helped members accelerate their business success in professionally facilitated groups. Nahid served on the advisory board and co-taught a unique ICF competency-based coaching program designed for business leaders at Chapman University's Extended Education Leadership Services Program. She has also served as a coach and mentor to MBA students at several universities including Pepperdine and Chapman and has served in NAWBO's mentoring program for business owners for more than a decade. 
When she's not coaching, Nahid enjoys spending time with family, reading, and traveling cross country. 
Nahid Casazza has been working with Cain-Stanley & Co. since 2009.