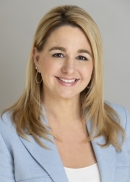 Tara Norton has 23+ years of experience successfully accelerating individuals, teams and organizations to achieve their goals and increase overall effectiveness. As a Sr. Executive Coach, Career Coach, Leadership and Organization Development professional, Tara has partnered with global Fortune 100 internal and external clients to define organization, technical, and people needs to create strategic change initiatives and improve business results.  Tara has a proven track record implementing complex organizational change, talent management, coaching, training, and development solutions.
As a trusted business partner, Tara has been known for effectively coaching and consulting with all levels of the organization for diverse benchmark companies such as Cisco Systems, Resources Global Professionals, Gateway, Hard Rock Café, Walt Disney World, PepsiCo, Warner Brothers, and Health Net.  Tara has extensive experience in talent needs assessments, creating and executing leadership, management and employee development strategies up to 40,000 employees, managing multi-million dollar budgets, and leading up to 13 project teams/initiatives at one time. She has designed, developed and/or facilitated over 400 leadership, management, and employee development training programs.  Tara's coaching experience spans from middle management to executive leadership coaching, career transition, personal and team coaching.  She is an insightful coach who works with individuals who are looking to achieve a greater degree of professional and/or personal leadership success by enhancing their interpersonal savvy, leadership style, communication skills, and/or career development.  Tara has successfully accelerated hundreds of individuals' careers either up, over or out of an organization into new fulfilling and rewarding careers. She collaborates with her clients to understand, analyze, and customize career, leadership and/or personal development solutions that combine proven processes, coaching, certifications, career search tools and resources that create results the client wants to attain.
Tara holds a Masters degree of Human Resource Management from Rollins College and Bachelor of Arts in Communications and International Business from University of Arizona.  She is a Certified Professional Coach from New Ventures West (International Coaching Federation Accredited), Associate Certified Coach (ACC), certified in MBTI, three assessments from the Center for Creative Leadership 360° Feedback, Franklin-Covey: Seven Habits, Principal Centered Leadership, Everything DiSC, Organization Development Skills for Internal Consultants, Mentoring, and New Leader Transitions, and others.   Additionally, Tara has served as a board member for Executive Coaches of Orange County, Southern California Integral Coaches Network, and American Society of Training and Development, and National Human Resources Association.  She has also been an active speaker for Executive Coaches of Orange County, International Coaching Federation, Chapman University and instructor for UC San Diego.
Tara Norton has been coaching/consulting since 1994 and working with Cain-Stanley & Co. since 2015.