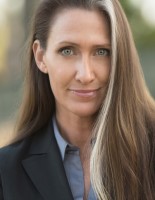 JoAnne Foist is an invigorating executive and coach with extensive experience accelerating team performance and revenue growth. In high-level roles for industry-leading companies, JoAnne has inspired teams to surpass challenging objectives and business targets through a creative, well-structured and focused approach. As a marketing executive, she utilizes cutting-edge strategies to boost multi-million dollar sales growth. As a coach, JoAnne empowers and motivates others to exceed personal, professional and company goals.
JoAnne began her career at Fleetwood Enterprises. During that time she was an instrumental member of the innovative leadership team that helped the company break barriers within the industry and reach the pinnacle of the company's success. She also helped launch new business ventures and deepen relationships with dealer's nationwide. After leaving Fleetwood, JoAnne was recruited to the multi-billion dollar Chinese-owned electronics magnate, Hisense, as their International Marketing Director. During her tenure she re-engineered their international branding strategy, harmonizing the voice of the brand across 5 continents. Among her accomplishments at Hisense, JoAnne was the public face of the company internationally, she successfully launched the brand in the United States, and trained company employees how to work in an integrated culture.
JoAnne became a coach and consultant full-time after leaving Hisense to follow her passion and talent for coaching and developing others. Working with clients from diverse industries, JoAnne is able to leverage her considerable background to help individuals and companies achieve incredible results. With savvy business insight honed through her MBA and real-life business challenges, JoAnne has built a reputation for strong leadership, training and developing high-performing teams, introducing strategic solutions and generating world-class results.
JoAnne's passion for business success is an outgrowth of her life's personal passion for driving teams to excellence. Believing that we should use our talents to help create positive change, she has been a coach for the Leukemia and Lymphoma Society, coaching hundreds of participants to run a marathon. An accomplished endurance athlete, JoAnne is an avid distance runner, certified yoga instructor and a two-time Ironman. Further supporting her passion for helping others achieve success and wellbeing, JoAnne is working toward her Ph.D. in depth psychology with an emphasis in somatic studies.
JoAnne's degrees include an MBA from the University of Redlands, a B.A. in Business Administration with a dual concentration in marketing and economics from California State University, and she will receive her M.A. in depth psychology with an emphasis in somatic studies from Pacifica Graduate Institute in 2016, as she works toward her Ph.D. JoAnne's certifications include Certified Professional Coach – Executive Coaching from fully accredited iPec, Energy Leadership Index, Master Practitioner, Certified Run Coach, Positive Psychology Coach, Certified Yoga Instructor, and Leadership from Center for Creative Leadership.
JoAnne Foist has been coaching/consulting since 2013 and working with Cain-Stanley & Co. since 2016.