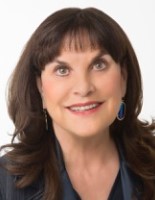 Sharon Griggs, a Board Certified Coach, works with senior leaders whose careers depend on their ability to lead and develop high performance, deeply engaged teams that deliver consistently superior and ever-improving results. She brings two decades of leadership experience, including general management and global business development, to her thriving executive coaching practice.
Sharon's coaching specialties include communications, leadership development, managing implementation, teamwork and collaboration, employee engagement, and change management.
The hallmarks of her practice include her sensitivity to her clients' needs, her professionalism, and her systematic approach to the coaching process, together with her commitment to her clients' behavioral change. This results-oriented approach supports her clients as they strive to better serve the needs of their organizations and, in turn, accelerate their own career advancement. Her clients report that her energy, humor, insight and ability to bottom-line concepts engage them in a rich learning experience that leads to personal transformation.
In addition to her one-on-one coaching, she leads experiential workshops including, "Overcoming the Five Dysfunctions of a Team", "The Heart of Coaching: How to Create a Feedback-Rich Organizational Culture", "Overworked and Overwhelmed: The Mindfulness Alternative", "The DISC Assessment of Communications Styles: Understanding the Basics and Interpreting Your Report", as well as "How to Use The DISC Assessment to Foster Relationships at Work".
Before establishing herself as an executive coach, she led teams and mentored individual managers to success throughout her career in general management, international business development, strategic planning and marketing, primarily with Verizon Wireless and its predecessor, AirTouch. At Verizon, one of her notable achievements was the successful engineering and execution of the turnarounds of two major business units for which she had full P&L responsibility. Earlier in her career, as a member of Wells Fargo Bank's marketing department, she developed an innovative financial product that revolutionized the consumer checking account market for commercial banks in California.
Sharon's academic credentials include:
• MBA, Harvard University
• MA, Sociology, University of California
• Certificate of Graduation from Corporate Coach U, an International Coaching Federation (ICF) Accredited Coach Training Program
Sharon Griggs has been coaching/consulting since 2003 and working with Cain-Stanley & Co. since 2014.